Assurance Realty of NWFL is a full service real estate company, assisting buyers, sellers, landlords and tenants with their real estate needs. Although the name is new, our office and agents are not. With over 50 years combined experience, our agents are some of the best in the area. We are a small office and we pride ourselves on our personalized service and realize that every client comes with their own set of needs and expectations. We do our best to make your home buying, or selling experience as stress-free as possible. We've closed over 400 transactions in just the last 2 years and manage over 80 rental properties, so we have no doubt that we have the right Realtor for you!
For each home that it lists, Assurance Realty will:
Price the home accurately using the same techniques as appraisers.
Implement an aggressive marketing campaign that is targeted and aimed at reaching active home buyers directly.
Include it on Assurance Realty's Web site, as well as on the local Assist-2-Sell Web site. These listings may include an unlimited number of photos, detailed property and community information, and easy access to a "live" agent.
Homes are also listed on real estate Web sites like Trulia, Zillow, Realtor.com, Google Base and many more.
Post a "for sale" sign for the front of the home.
Create a listing flyer.
Keep the "for sale" sign's flyer box full of flyers.
Take all phone calls.
Show the home to prospective home buyers.
Arrange for other agents to show the home.
Pre-qualify home buyers.
Help the home buyer obtain financing.
Negotiate the purchase agreement.
Write the sales contract.
Handle all paperwork.
Arrange for all inspections.
Supervise the closing.
To start using Assurance Realty of NWFL to market your residential home for sale at a discounted rate, give us a call at 850-306-3989 and ask for any Realtor on our team.
Assurance Realty Home Buying
A home is the largest purchase most consumers will ever make. In addition to helping homeowners sell their homes, Assurance Realty also assists home buyers in their search for a home. Our experienced, full-time buyers' agents focus on the needs of home buyers, and guide them through the entire process of buying a home.
Home buyers can expect to receive assistance with the following elements of the home buying process, free of charge.
For each of its home buyer customers, Assurance Realty of NWFL will: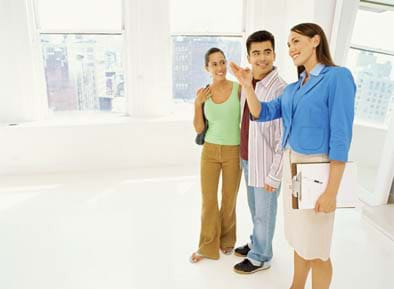 Discuss the home buyer's real estate wants and needs.
Help the buyer understand the home buying process.
Be available to respond to questions and/or inquiries.
Stay up-to-date on new listings for homes that meet the buyer's criteria, as they become available through the Multiple Listing Service (MLS)
Provide the home buyer with a list of homes to preview and drive by at his or her convenience if desired.
Arrange appointments and personally accompany the buyer to view homes.
Gather additional information on homes of interest.
Negotiate the purchase agreement.
Offer guidance and assistance in obtaining financing.
Oversee the closing process, working with the closing company to ensure a smooth transition.
Help coordinate all inspections, including the appraisal.
Keep the home buyer informed through the entire process.